Mahabir Pun, Chairman
Mahabir Pun first dr
eamed of connecting his village of Nangi to the internet in 1997, and has been working ever since to bring the internet to rural Nepal. Mahabir was born in Nangi, and completed his primary education there. After working as a teacher for several years, he completed a master's degree in education at the University of Nebraska at Kearney. Mahabir has constructed computer labs at several schools in the area and planned out the entire Nepal Wireless network. He plans to to continue to expand access in the future.
a. Mahabir Pun was elected Ashoka Fellow (http://www.ashoka.org/node/2754) in 2002 by Ashoka Foundation, USA, which is the global association of the world's leading social entrepreneurs. The foundation recognizes people from around the globe, who have "innovative solutions to social problems and the potential to change patterns across society".
b. Mahabir Pun, was given Overall Social Innovations Award for 2004 (http://www.globalideasbank.org/site/news/index.php?articleId=116) by the Global Ideas Bank (aka the Institute for Social Inventions) based in UK.
c. The Ramon Magsaysay Foundation of the Philipinnes awarded our Team Leader, Mahabir Pun Ramon Magsaysay Award 2007 for Community Leadership (http://www.rmaf.org.ph/Awardees/Citation/CitationPunMah.htm). Mahabir Pun and the Nepal Wireless Team thanks everyone who has helped us get this recognition.
d. University of Nebraska, USA invited Mahabir Pun for winter commencement speech and awarded Honorary Degree, Doctor of Humane Letters in December 2007 for his outstanding work for his country, Nepal. Mahabir wish to thank all volunteers involved with him, as the recognitions he got are for all of them as well. He is working on the fourth phase of the project in 2008 with his team.
e.  Mahabir Pun is inducted in the Internet Hall of Fame on April 8, 2014 in Hong Kong as Global Connector – http://internethalloffame.org/inductees/mahabir-pun
Rajendra Prasad Poudel, Vice-Chairman
Rajendr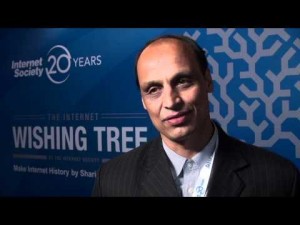 a is the Vice chairman of E-Network Research and Development, an organization based in Kathmandu. He has Master degree in mathematics from Tribhuvan University, Nepal. He has also completed Cisco Router training and Solaris Administration from Zoom House, Hyderabad, India. He is Microsoft certified system engineer. He also involved in Japan based ICT development organization called Japan International ICT Association (JIIA). Currently he lives in Japan and visits Nepal frequently. He is still the active member of the project and has been contributing a lot. Rajendra had brought six students from College of Information Technology,Kathmandu in November 2005 in the villages for internship. The students taught basic computer skills and some hardware to the villagers ans school teachers in Shikha, Paudwar and Tikot village.
Umesh Wagle, General Secretary
Ambika Timila, Treasurer
Shiva Kumar Paudel, Member
Tika Poudel, Member
Mitra Lal Pokharel, Member