Home
Welcome To ENRD Home
E-Networking Research and Development(ENRD) is a non-profit and non-government organization. It was founded in 2003 with a goal to expand the concept of global e-village and to bridge digital divide as much as it is possible
The main strength of this organization is to bring together several research and development activities in field of Information and Communication Technology and provide benefit to the rural communities in their everyday lives.
ENRD has been formally running Nepal Wireless Networking Project since 2008. The wireless networking project was initially started by Himanchal Higher Secondary School, Nangi village of Myagdi district of Nepal for bringing Internet in the rural villages to run forcommunication, e-learning and e-health purposes.
ENRD has taken a serious look at the delivery of social services through ICT enabled tools, but it is approaching the prob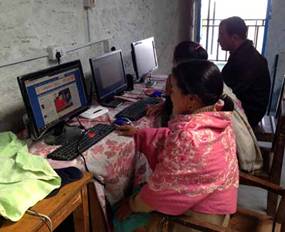 lem from a grass-roots perspective. From the very beginning it has been working to bridge digital divide in Nepal by executing ICT access to rural areas through wireless technology. Since 2008 it is dedicated for updating and extending Nepal Wireless Networking Project. The aim of this wireless networking is to maximize the benefits of wireless technology for the rural population in remote mountain villages. ENRD has already shown it's expertise on localizing and providing training on sophisticated technology in simpler form to villagers for getting it's real benefits. For example villagers are using Skype, VoIP Phone, Remote desktop tools,local e-commerce, tele-education and tele-medicine. Moreover, ENRD's activities has shown it's influence in National ICT policy and regulation. ENRD team and Internet service providers lobbied hard in 2006 with Nepal Government to de-license the Industrial, Scientific, and Medical(ISM) bands. As a result 2.4 GHz and 5.8 GHz frequencies was de-licensed in 2006 .